Xtumble is the All-in-One platform to manage your online business in a few simple clicks, which allows you to monitor in a single dashboard:
sales, invoices, warehouse, customer management, and much more.
A single database for the company, in which all applications are synchronized with each other without the need for expensive integrations.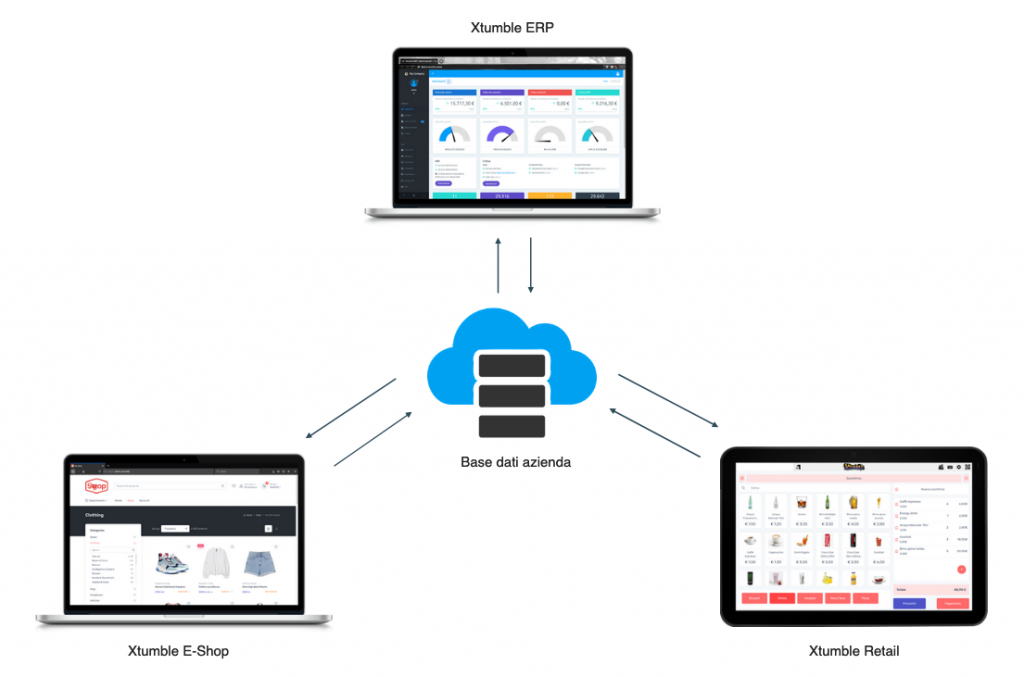 ERP management software
Much more than a management software
Customer CRM
Active cycle and passive cycle
Warehouse with dedicated app for inventory management
Timetables with reminders management
Automatic sending of emails and notifications
Cloud Drive Storage for your files
Statistics
Customizable print reports
…and much more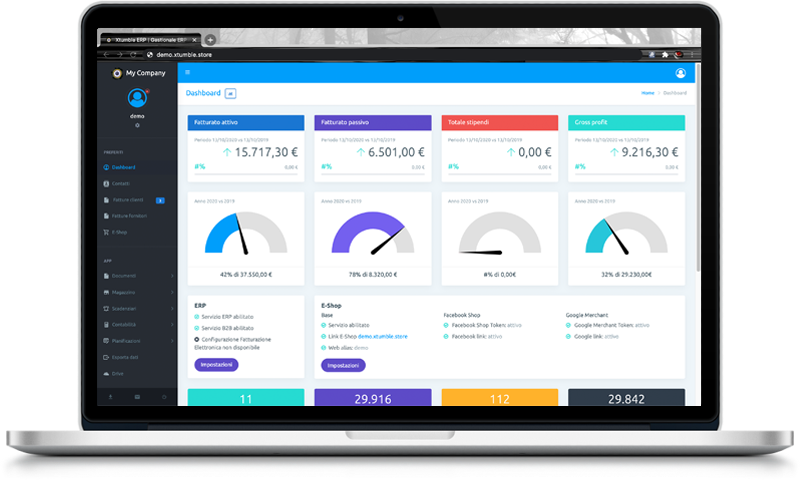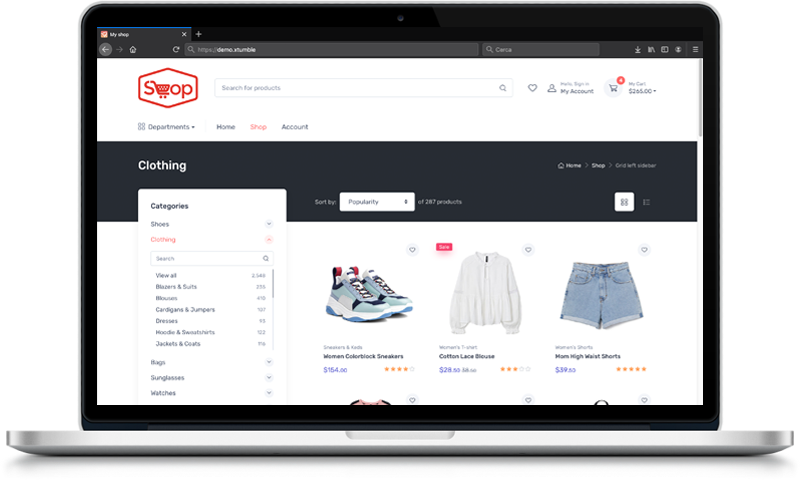 Xtumble E-Shop
Much more than a simple Ecommerce
Zero commissions on sales
Maximum speed
Secure payments
Customizable templates
Unlimited article publishing
Integrated with Facebook, Instagram and Google Merchant
PayPal Ready
Product variants creation
Xtumble Retail
Advanced fiscal cash system
Manage an electronic cash point even in the absence of the internet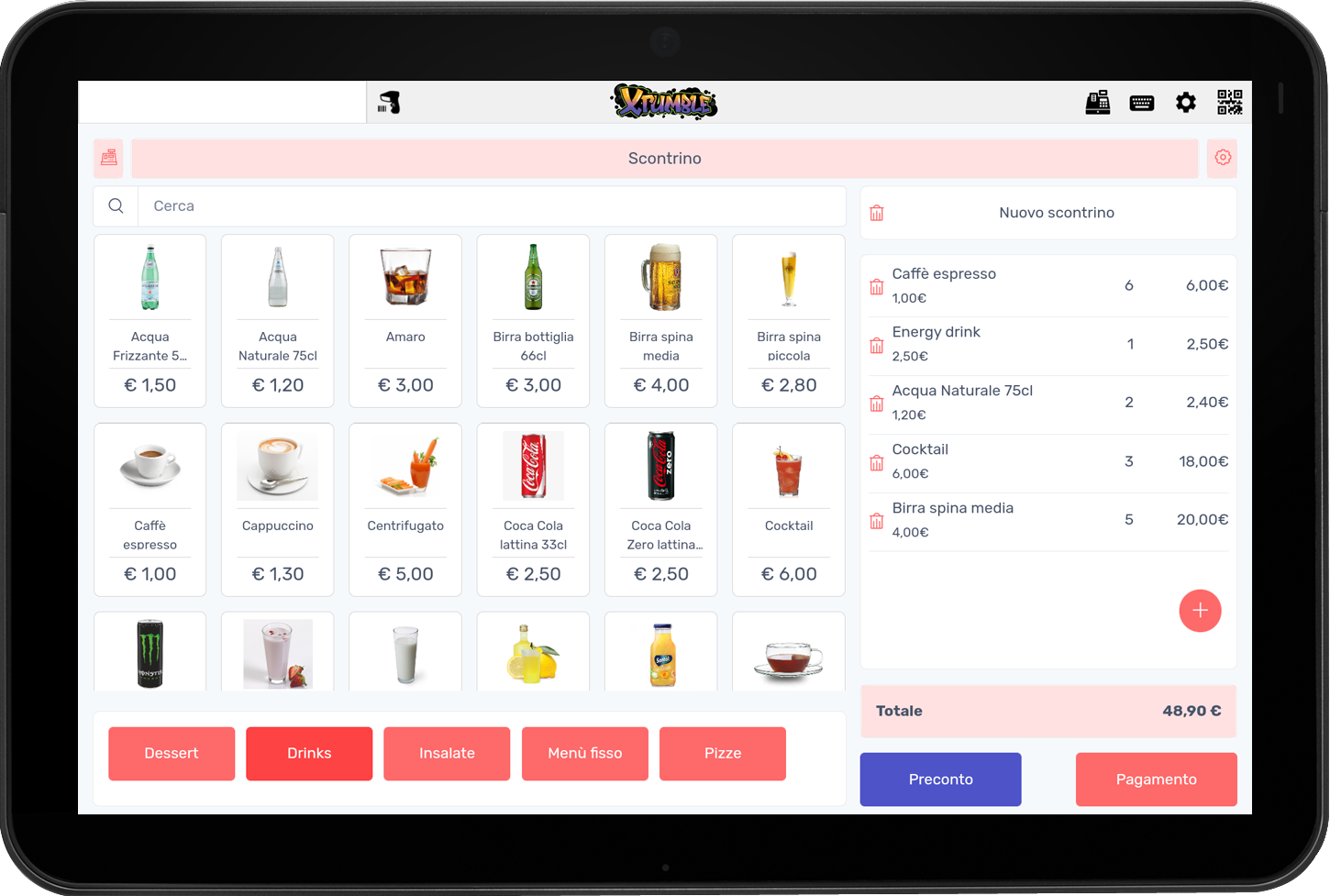 Do you have enterprise needs?
The Xtumble infrastructure allows you to create countless applications (web and native for all platforms – Windows, Linux, Mac OS, iOS, Android) for different needs, which have in common the basic services of Xtumble, consisting of:
Dedicated and ad hoc Web Servers
Cloud Drive Storage isolated
Web Socket Server (to manage push notifications between your applications)
RDBMS to store your company's information
To create these applications we have created a set of software tools and related documentation, available on the site for developers.
Xtumble is a proprietary platform that can be installed on your servers (on-premise) or as a SaaS solution on our proprietary servers where we can create the architecture that best suits your needs such as dedicated lines up to 100GB and storage spaces up to 1000TB or RAM memory configurations up to 4TB .
Our SaaS server farm resides in one of the largest Italian datacenters in Milan and all our systems are redundant in different local units.
For more information write to us at the email address info@xtumble.com , call us at +39 0200704272 or visit website Xtumble .