Recognize fonts from image – WhatTheFont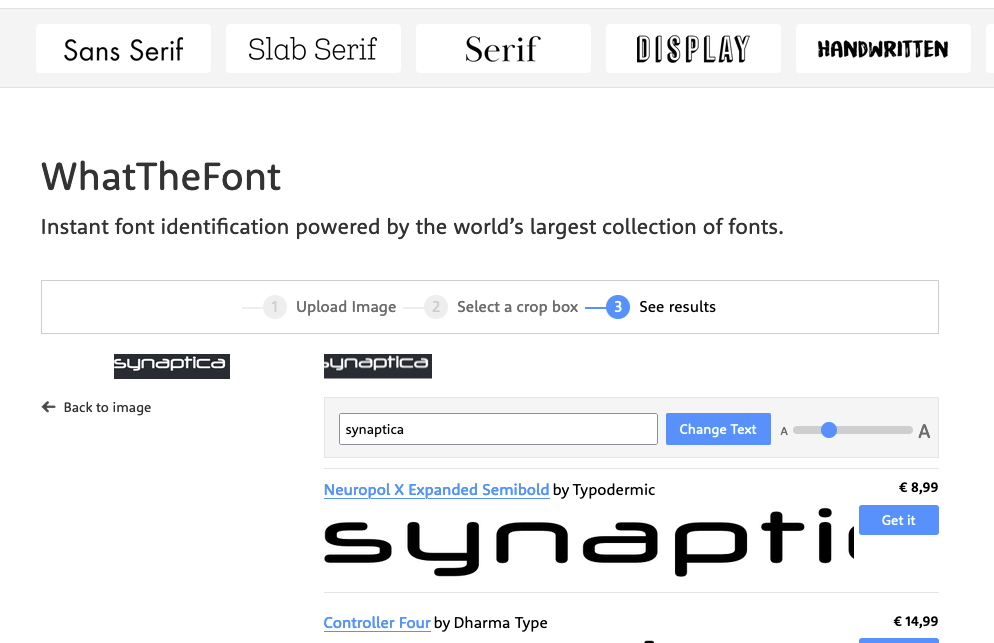 If you want to know the name of a font you really like but don't know how to find the information, you can use the free online tool WhatTheFont.
Insert the image of the font you want to be recognized, the program will load a complete list of fonts similar to the one you were looking for.
Ready for download!